Eye Candy & The Vigilante
Tom Keffury  Vegas…Dad Bod…Mellencamp…Papa
Becky Kingman  Cuba…Disneyland…Honey Badger…Mom
Tom & Becky's Podcasts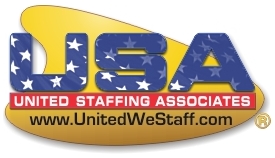 Tom & Becky's Podcast is presented by United Staffing Associates.
There are multiple ways to "podcast" with 98.1 KJUG!
First, stream the audio below by clicking "play" on each podcast's picture below.
Second, look for "Podcast" on the KJUG App.  Play it on demand right on the app!
Third, subscribe to KJUG's podcasts on your smart phone platform.  Use your smart phone podcast app.  It's free.
Download it and search "98.1 KJUG" or "Tom & Becky in the Morning" and that's it!  Each new podcast will be delivered to your device when released.