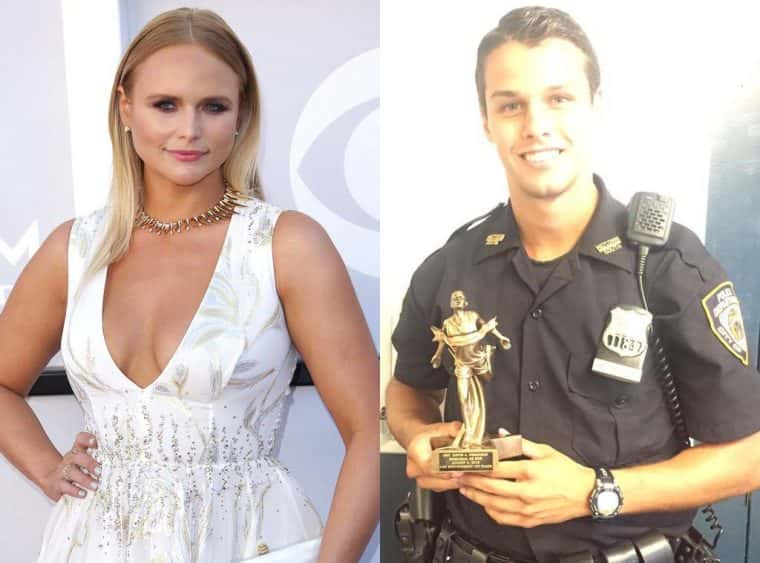 Miranda Lambert met her new husband just three days before he became a first-time dad.
Lambert and Brendan McLoughlin met on the set of "Good Morning America" on Nov. 2.
Mcloughlin works as a police officer with the New York.  Police Department and had been assigned to the South Midtown Precinct, the area where she performed with her Pistol Annies' bandmates.
On November 5, Mcloughlin posted a now-deleted photo of himself holding his newborn son. The caption read: "Blessed to have a healthy son. Welcome my boy, Landon James McLoughlin 11/5/18."
After a whirlwind three-month secret romance, Lambert tied the knot with the policeman on Valentine's day.
This wouldn't be the first time Lambert has been wrapped up in a major home-wrecking scandal.
Last February, Lambert began dating Evan Felker, who had been married to Staci Nelson at the time. Lambert and Felker split after seven months of dating.