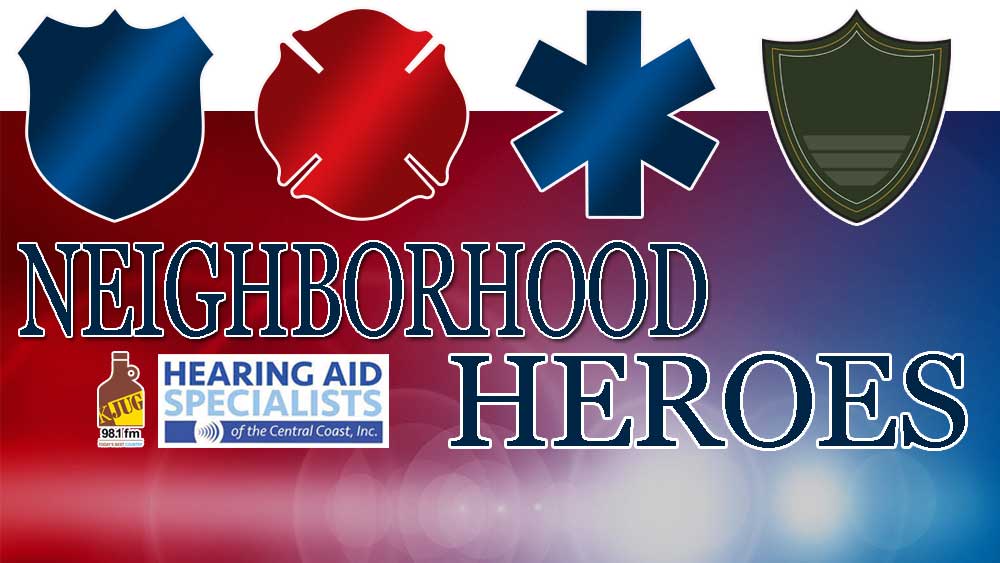 We're honoring Neighborhood Heroes!
People who make a difference…people who do the tough work…people who run IN when others run OUT!
Tell us about that person you know that gives to others before giving to self. A person that is first in and last to leave.
Enter here and tell us about someone who is on the front line, first to respond, and first to serve.
Presented by Hearing Aid Specialists of the Central Coast.  Connect HERE.