Now is the time to come together for a message of hope and inspiration. With your help, Jug Country commits to the legacy of St. Jude Children's Research Hospital so families never receive a bill for treatment, travel, housing, or food. Because all a family should worry about is helping their child live. The work of St. Jude Children's Research Hospital goes far beyond the children in Memphis, it impacts children locally and across the globe.
Come together with 98.1 KJUG and become a Partner In Hope! Every partner gets the killer shirt! #StJudeWontStop
The 2021 Radiothon is presented by Perry Ford of San Luis Obispo!  Perry's Got It All!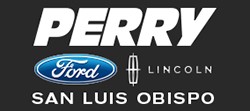 Are you TEAM TOM or TEAM BECKY?
The challenge is on. When you become a partner in hope by phone you can declare your allegiance!

Tom V Becky: Movie Edition is presented by AM Sun Solar. Whoever gets more donations will make the other watch a movie of their choice and report back on the show and (5) partners in hope on the winning team will win a movie gift card!
*note to listener, all donations = 1 donation, it's not about amount of the donation
The St. Jude ABC's of Cancer
Check out our Facebook and Instagram for the "The St. Jude ABC's of Cancer"… a series of poems written and read by the children of St. Jude is presented by…Sprinkler King, with nearly 35 years of conservation and irrigation services on the Central Coast.